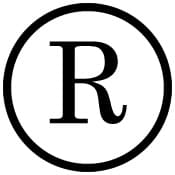 Register your trademarks in El Salvador through WDA law firm. Our lawyers will register your trademarks with customized assistance 365 days a year. Contact us now!
Services Trademark Registrations in El Salvador
1 – Search background trademark or feasibility study.
2 – Formally register trademarks, trade names.
3 – Renewals trademark.
4 – Amendments and changes to records.
5 – Obtaining certificates, trade names and patents.
6 – INVALIDITY, oppositions, cancellations, claims rights litigation.
7 – Procedures against violations of industrial property law.
For more information about costs and professional fees for the Trademark Registration in El Salvador, please Contact Us Now
General Information
In El Salvador, the Department is responsible for maintaining a public register of trademarks is The National Registration Center NBC. The legal framework ruling trademarks is The new Trade Marks and Other Distinctive Signs Act, which came into effect on July 17, 2002.  The National and International Legal Framework include:
– Trademarks and Other Distinctive Signs Act
– Paris Convention
– Agreement on Trade-Related Aspects of Intellectual Property Rights with (TRIPs)
– Constitution of the Republic of El Salvador
– Law of the Department of Public Registers
– Registration of Commerce Act
– Intellectual Property Law
– Berne Convention for the Protection of Literary and Artistic Works
– Rome Convention for the Protection of Artists, Artists, Performers, Producers of Phonograms and Broadcasting Organizations
– Convention Universal Copyright
– Treaty of the World Intellectual Property Organization WIPO Copyright Treaty (WCT)
– Treaty of the World Intellectual Property Organization WIPO Performances and Phonograms Treaty (WPPT)
The ownership of a  trademark in El Salvador and the right to its exclusive use is acquired in connection with the goods or services for which it is registered, without prejudice to object to a similar trademark applied for in for a different class.
The owner of a protected trademark in a foreign country will enjoy the rights and the guarantees that the law grants provided that the same has been registered in El Salvador, without prejudice to the protection of well-known or famous signs.
Registration of Trademarks and trade names, expressions or commercial advertising signs, slogans, Renewal of a trademark, assignments, change of owner name, Change of address, Registered user license, are part of the various services covered by the Trademark Office of El Salvador.
The Certificate of Trademark  Registration issued by the competent authorities in El Salvador, is valid only within the Salvadorian jurisdiction.
For information on costs and professional fees for registering a trademark, commercial name or patent in El Salvador. Contact us now!
Jurisdictions: We Service all the Americas