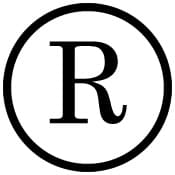 your marks in Costa Rica through WDA legal services lawyers. Our lawyers, professional experts in the area, register your trademarks with customized assistance 365 days a year. Contact Us Now.
Registration of  Trademarks in Costa Rica
WDA LAW Services for registration of trademarks and trade names in Costa Rica
1 – Trademark background search or feasibility study.
2 – Formal registration of trademarks, trade names.
3 – Trademark Renewals.
4 – Amendments and changes to records.
5 – Obtaining trademark, trade name and patent certificates.
6 – Nullity actions, oppositions, cancellations, intellectual property litigation.
7 – Procedures against industrial property law infringement.
Requirements for Trademark Registrations in Costa Rica
* Power of Attorney;
* General information on Applicant;
* Goods or services to be protected by trademark in accordance to classification of Nice
* Request Document Nice Classification (ask here)
Costa Rica is part of the Paris Convention for the Protection of Industrial Property. The registration of a trademark is granted for a period of 10 years, renewable indefinitely for successive periods of 10 years.
For additional information on costs and fees for for trademark registration services in Costa Rica contact us now.
Jurisdictions: We Service all the Americas