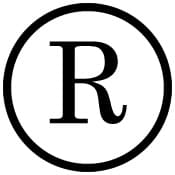 Register your trademarks in Argentina through WDA LAW firm. Our lawyers will register your trademarks with customized assistance 365 days a year. Contact us now!
General Overview
Government agency in charged of keeping a public record of registered trademarks in
Argentina is INSTITUTO NACIONAL DE LA PROPIEDAD INDUSTRIAL (INPI). Denominative,
figurative or combined Trademarks for goods and services can be registered in Argentina.
Goods and services to be protected in a trademark application should be classified in
accordance with the International Classification of goods of Nice.
Trademark law in Argentina is law 22-362 enacted to protect industrial property rights of
corporations and individuals in this jurisdiction. Foreign applicants should appoint a local
attorney with a legal domicile in Argentina to deal with applications and office actions that
may be issued by INPI regarding application.
Trademark Certificate is granted for a 10 year term; renewable for same period.
For information on costs and professional fees for registering a trademark, commercial
name or patent in ARGENTINA
Contact us now!
Related Services
1.- Availability search of trademarks and study of feasibility of registration.
2.- Filing of Trademark, Commercial names, patent, industrial design applications.
3.- Renewals and Patent annuity payments, updating owner-related information,
amendments; license registration.
4.-Administrative process against or in defense of trademarks and patent applications such
as oppositions, nullity or cancellation actions lodged by third parties.
5.- Legal actions against trademark infringement
6.- Litigation process for infraction of Intellectual Property rights; anti-counterfeiting,
copyright law litigation.
Jurisdictions: We Service all the Americas