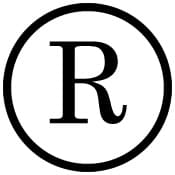 Register your trademarks in Barbados through WDA law firm. Our lawyers will register your trademarks with customized assistance 365 days a year. Contact us now!
For the registration of trademarks and trade names in Barbados our services are:
Search background on trademark or feasibility study, prior to the registration of trademarks and trade names.
Formal registration of trademarks, trade names and patents.
Renewals and trademark registrations in general.
Amendments and modifications to records.
Obtaining certificate duplicates for trademarks, trade names and patents.
Request for nullity, oppositions, cancellations, Claims, litigation.
Proceedings against violations of industrial property law.
Legal proceedings against counterfeiting, defenses of copyright, trademark law violations.
Trademarks and trade names in Barbados General Information
In Barbados, the Department responsible for all matters relating to trademarks is the Department of State of the Free Associated State of Barbados.
Trademarks
Service Marks
Commercial names
Collective Marks
Certification Marks,
These are the kinds of brands that can be registered in Barbados according to local laws.
The Barbados Trademark Act of 1981 of the Act and its amendments of grant all the protection both to individuals and corporations wishing to protect their trademarks and trade names in Barbados. The Certificate of Registration issued by the competent authorities after a trademark registration in Barbados, is valid only within its jurisdiction.
For more information on how to register trademarks and patents in Barbados with the help of our lawyers, as well as fees and costs. Contact Us Now.
Jurisdictions: We Service All the Americas