Corporate Law in the Dominican Republic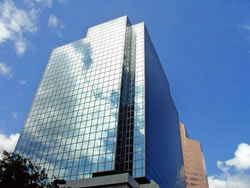 Incorporate your business or company in a short time In Dominican Republic through the Legal Services of WDA Lawyers. Our lawyers in corporate law incorporate your company, giving the entire legal advice that you require.
For information on costs and fees contact us now.
---
 Incorporation in the Dominican Republic
What makes the difference in our practice in all matters relating to the incorporation of companies in the Dominican Republic, is that our services are not limited solely to the formation of companies. We offer a broad range of legal and business services such as physical and virtual office rent, which are additional services to facilitate the implementation of business operations in the Dominican Republic. Among them:
1 – Preparation of all internal regulations;
2 – Writing Articles,
3 – Preparation of corporate registration forms,
4 – Presentation of the company registry,
5 – Certificate of incorporation,
6 – Minutes of the meetings of the board,
7 – Office rent physical and virtual
8 – Contracts for employment of personnel,
9 – Resolution to open a bank account,
10 – immigration law, residential work,
11 – real estate rental or purchase,
12 – Legal representation in general corporate and commercial issues.
See also Business Express or folder 24 hours

Types of Companies
Public limited liability companies, joint stock companies, company sole owner, partnership and joint-venture companies, non-profit corporations or NGOs, mergers and acquisitions, franchises, etc.
Advantages of Incorporating in D.R.
1 – Low incorporation fee
2 – Quick incorporation and without bureaucratic complications.
3 – Limited liability to the value of shares of each shareholder.
4 – The separation between private property and that of the Companies.
5 – You can open branches anywhere in the country.
6 – Banking operations available in US DOLLAR, EUROS and Dominican pesos.
7 – Checking and Savings Accounts
Service Package for the Dominican Republic incorporation of companies cost $ 975.00
Our Basic Package Includes:
1- Certificate of registration of the trade name,
2- Drafting, registration, and legalization of the Bylaws,
3- Drafting, registration, and legalization of the list of subscribers to the company,
4- Payment of taxes of incorporation of the Enterprise,
5- Drafting, registration, and legalization of the shareholders listing,
6- Drafting, registration and legalization Document Declaration before Notary Public,
7- Drafting registration and legalization of the first Annual General meeting of shareholders
8- Obtaining Certificate of Commercial Register,
9- Taxpayer identification number granted by the General Revenue Institution.
10- subscription of shares of contributions in nature and if any wording of the minutes of meeting approving the same,
11 – Seal of society.
Methods of payment: We accept checks, wire transfers, credit and debit card payments, e-checks, and PayPal remittances. For more information contact us now.